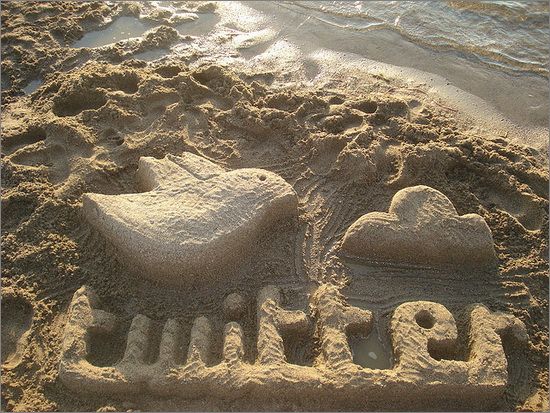 Of all social media tools, I think that Twitter is my favorite when I travel. While I try to get at least one blog post up per week when I am on the road, I am able to update my readers almost constantly using microblogging. It is a super simple, effective way of letting them know what it is that has been going on, where I currently am and any little details that I can later elaborate on in my coming post. It also helps me to remember what I wanted to include in that post.
But something I have only recently been using Twitter for is finding travel inspiration. In the beginning of my travels, I had a clear idea of where I wanted to go. I had dreamed of the places so long that my only struggle was trying to decide the order of the trips.
As time went on and I logged more miles on my old sneakers, I started to check off all those dream locations. Eventually, I had gone through them all. The good news was that during my trips I had come up with a new list, but soon those were checked off as well. I started to feel a little uninspired when it came to my travels, even if my desire to get out there was as strong as it had ever been.

It was through finding the Twitter account of flight attendant and blogger Heather Poole that I discovered a new use for the site. I could connect with other travelers and travel sites to help boost my inspiration once again. Which can be done easily both by following certain users, and my keeping an eye on certain hashtags.
People To Follow
There is a decent chance you have read Keith's travel blog, Velvet Escape. Located in Amsterdam, he is he a frequent traveler and photographer. He has spent many years posting his work on both his blog and on Twitter. Some of his images are among the most inspiring you will find, and definitely beautiful.
(Image is Robert's background on Twitter)
An editor for Lonely Planet, he is a frequent writer for many publications, including the travel section of the New York Times. He is always there for some good travel tips, links to relevant news and posts and even just a friendly conversation with his watchers.
China based freelance writer and traveler Jeannie Mark first showed up on the scene with her blog Nomadic Chick. She does great theme posts that are usually seasonal in nature, such as a new one having to do with paranormal travels thanks to the Halloween season. She is very sociable and friendly.
The Twitter headquarters for the writers of IndependentTraveler.com, this is a fun account that is always full of news, advice and tricks written for the travel enthusiast. From budgeting to an update on the situation of a region that has been classified as 'unsafe', you can get the info here.
While his main account is interesting for his travel insights, if you really want something cool you should check out @ItsMyLife365. It is his other account, where he posts a new video every day of the year. Most end up being travel related.
Want to travel the world on a budget? Don't book that hostel with the cockroach warnings in the reviews just yet. Instead, check out the Frugal Traveler, who has dedicated himself to finding the very best for the cheapest cost possible. From all-inclusive trips to resorts for $600, to little bed and breakfasts for $50 a night, if it is out there, he has probably found it.
A lot of us hate following the usual tourist routes when we travel. It just isn't a good way to get the true nature of a place. Not For Tourists understands the problem. They have offered a great urban guide for the average traveler looking to stay away from the heavily beaten path.
Hashtags To Watch
#TravelTuesday – This is a theme day on Twitter, where many travelers will post special content.
#BeachThursday – If you have a love for the beach, this is a great way to share that enthusiasm. Or find out the best beaches that you can go to yourself.
#Travel – A generic term, but one that is used very commonly. You can find a great deal of useful posts with this one.
#LP – The official hashtag for Lonely Planet. They often search this term out themselves to find high quality content from travelers that they end up sharing with their readers.
Twitter Chats
#LuxChat – For those of you who like to travel in luxury, you can use this chat to find out all you need to know. Held every 3rd Wednesday of the month at 5:30 PM ET.
#TourismChat – Discuss all things travel with others who have a real love of the hobby. Held Thursdays at 3PM ET.
#CruiseChat – Do you love being on the open sea? Cruise enthusiasts can learn about great deals, find out about other's experiences on a certain cruise line and more. Held Tuesdays at 2-3PM ET.
#TTOM – Just because we have kids doesn't keep us from seeing the world. For all those traveling moms, here is a chat just for you. Held Mondays at both 9 – 10PM EST.
Do you have any good travel hashtags, chats or people to follow on Twitter for travel inspiration? Let us know in the comments!
 

License: Creative Commons

 image source &

image source
Jessy is the social media strategist for Dobovo, the free travel tool for affordable Odessa apartments (in case you are planning a trip to Europe or Black Sea!)